What motivates you to go camping? With all the planning and preparation, when you finally reach your campsite what do you most look forward to? Less stress, relaxing, fresh air, and just unplugging from daily demands? Is everyone excited to get out and explore or just kick back and put their feet up for a while?
Wait, hit the brakes. Campsite setup chores need to be done first and that means wrestling a heavy, greasy weight distribution hitch! It's okay. We've got you. We have the best way to handle and store your hitch and it's quick and easy.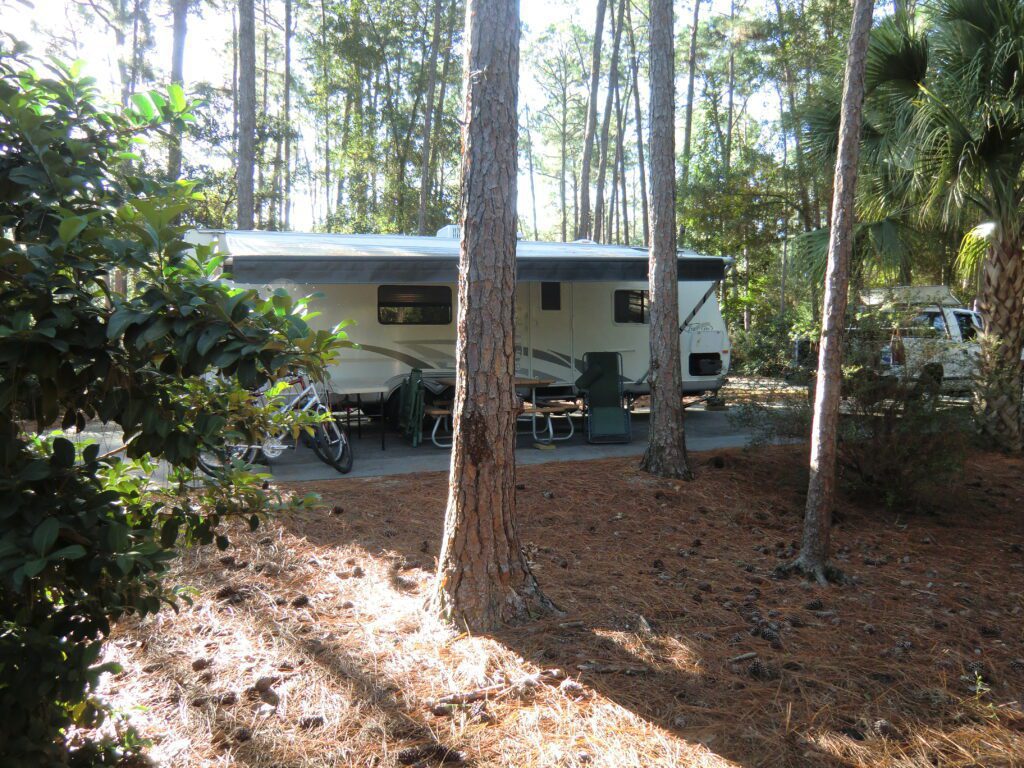 When you arrive at your campsite, it is important to remove the hitch from your tow vehicle. This prevents campsite hazards, such as, torn up knees and shins and greasy clothes. Also, after dropping the trailer the tow vehicle is hitch-free and this makes it easier to avoid back-up accidents caused by a protruding hitch. It also eliminates the possibility of someone walking into your hitch while parked.
The best tool for the job is the patented HITCHPORT® Hitch Bar Storage Kit. The purpose of the storage kit is to store your hitch off the tow vehicle, off the ground, and out of the storage compartment.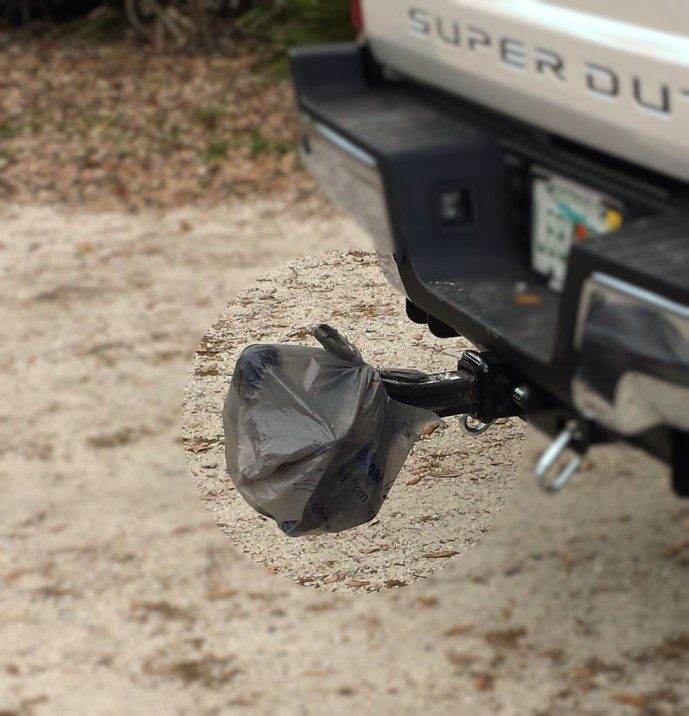 Better Wear Your Shin Guards Here
Here's the answer! The Hitchport® Hitch Storage Kits. The kit comes complete with the 304 stainless steel mount and (2) stainless steel self drilling screws. It is available in two sizes. The H-701 accommodates hitch bars up to 2 inches, while the H-703 stores the larger 2 ½ and 3" hitch bar sizes. Complete installation instructions are included with each product.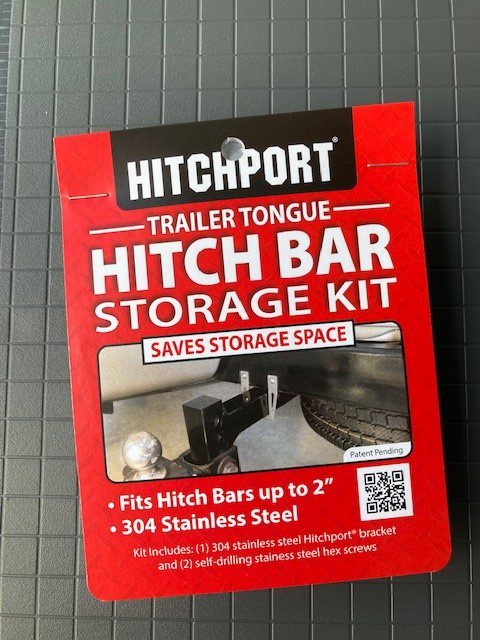 Here are some things to consider when choosing your installation location. If you are right or left-handed, will it be easier to manipulate the hitch into the mount on the right or left side of your trailer?
Analyze the space available on your trailer tongue. The hitch bar can rest in the mount on top of the trailer tongue or below the tongue. Your goal here is to stow the hitch bar out of the way of campsite foot traffic and still remain conveniently accessible to your tow vehicle.
Transferring your weight distribution hitch from the tow vehicle to the Hitchport® storage mount is easy and convenient using a HitchGrip Carrying Tool. This tool balances the weight and gives you a better lifting position, so it is easy to control. Just bring the hitch bar to your Hitchport® storage mount and slide it in.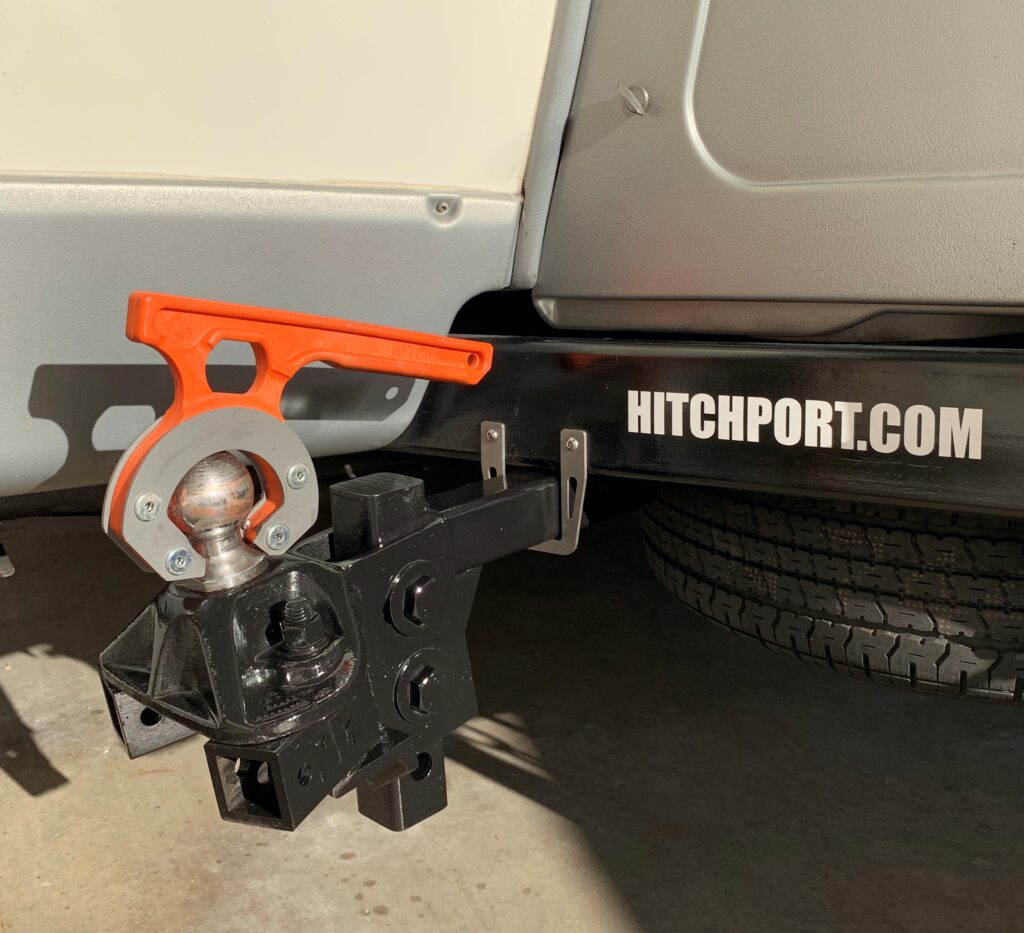 We recommend putting a locking pin through the hitch bar for security.
When you are ready to travel, remove the weight distribution hitch cover, unlock your hitch, and then easily transfer your hitch to your receiver.
Install your locking pin for safety while towing and you are ready to travel.